"Trail lovers"
Surrounded by the Atlantic Ocean, the Azores and the island of São Miguel offer athletes an atlantic route with passes through inhospitable peaks, volcanic lagoons and ancient trails. Dare to challenge this green hell, in an epic journey that honors the mountain and intact nature.
MAP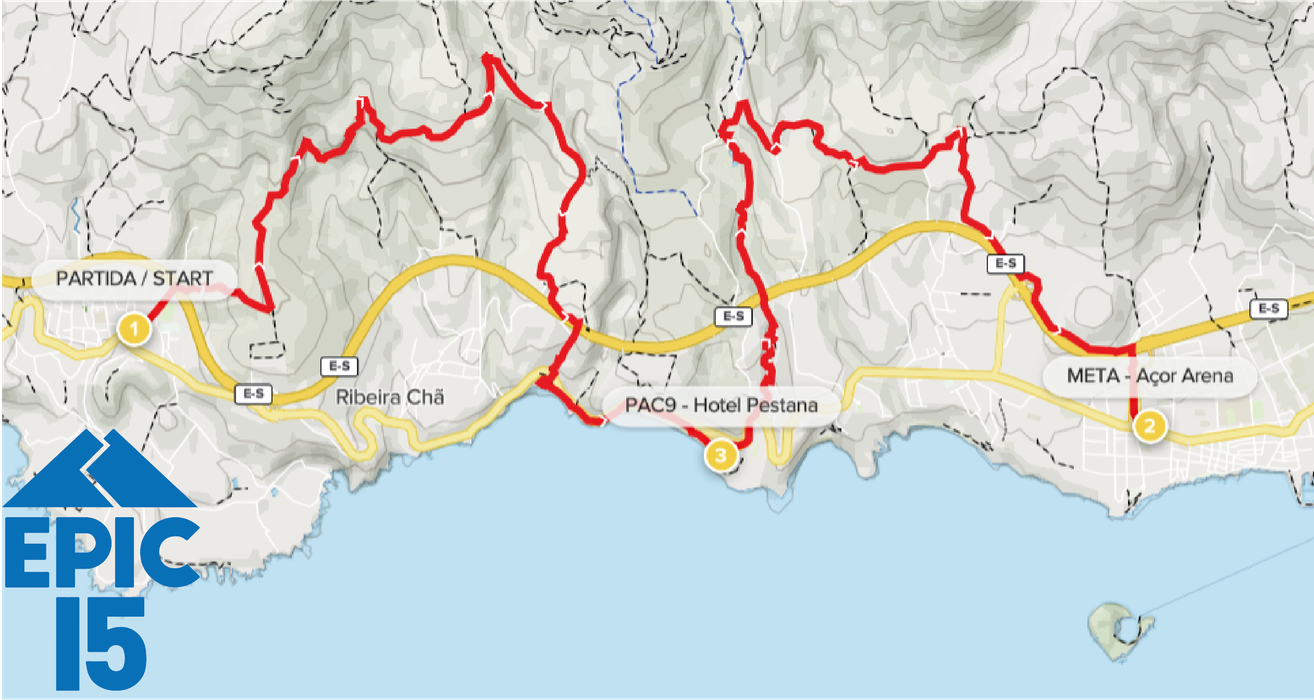 ALTIMETRIA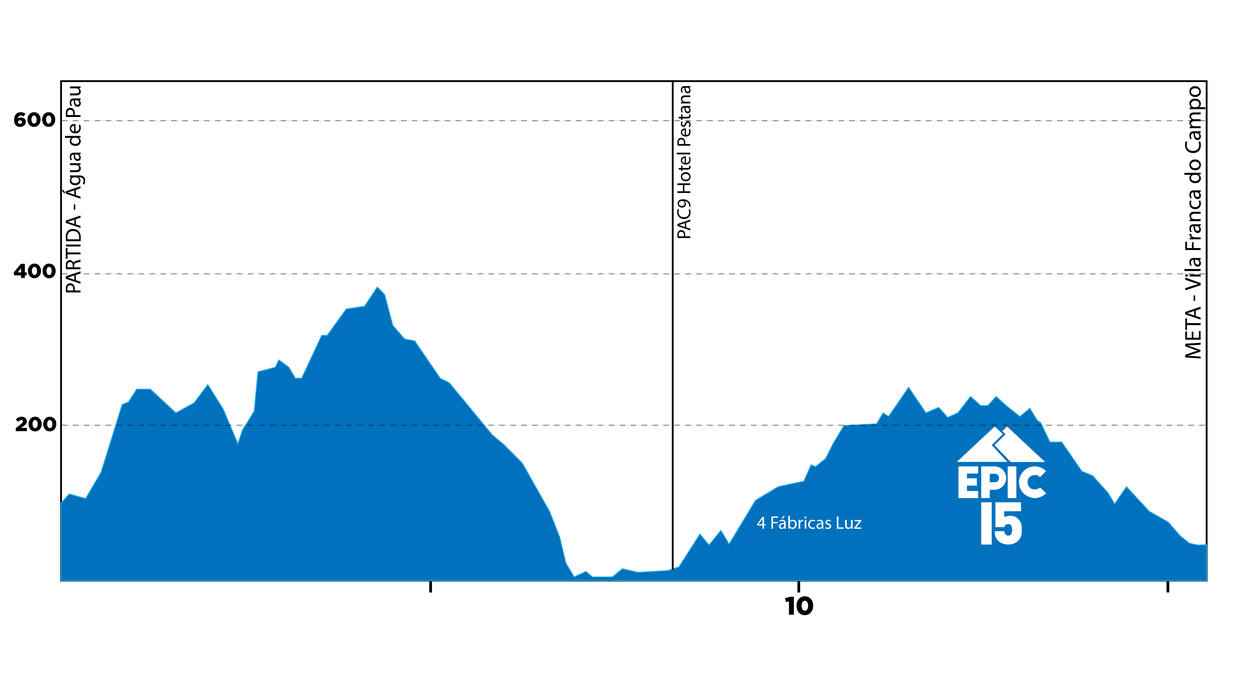 INFORMATIONS
START
Água de Pau 04 Dec - 09h15 GPS 37.72097 -25.50872
FINISH LINE
Açor Arena Sport Center – Vila Franca do Campo
WITHDRAWAL OF BIB NUMBERS
Açor Arena Sport Center – Vila Franca do Campo (consult program)

DISTANCE (Km)
15.5
CUMULATIVE DROP

750d+ 820d-
REFRESHMENT AND CHECKPOINTS (PAC)
2
MAIN STATION
N/A
TRACK RECORD
MAS - Márcio Azevedo POR – 2021 – 01h13 | Célia Neta POR - 2019 - 1h42
MAXIMUM TIME / LOCAL LIMIT TIME
6h / 15h30
1ST ATHLETE ARRIVAL TIME
Scheduled for 11:05 am (Saturday 4th December)
ITRA / UTMB
--
Associação Trail Running Portugal (ATRP)
Circuito Nacional de Trail – série 100
Circuito Nacional de Trail Sprint – série 100
Circuito Taça de Portugal
Circuito Jovem
Circuito de Trail São Miguel (CTSM)
Trail Curto
MANDATORY EQUIPMENT
Water tank 0.5L minimum, waterproof jacket Functional phone, personal cup.
RECOMMENDED EQUIPMENT
Trousers, gloves, Cap ou headband, spare warm choth.
FINISH LINE/MAIN STATION BAGS
Yes / No
FEES – 3 PHASES (1st phase 01/06-31/08** | 2nd phase 01/09-31/10 | 3rd phase 01/11-23/11)
20€ / 25€ / 25€
TEAM DISCOUNT
For every 5 PAID registrations (4 in the same event) we offer the 6th registration. After fulfilling these requirements, contact the organization (epictrailrunazores@gmail.com) for a 100% voucher. NOT COMBINABLE WITH OTHER PROMOTIONS. WE DO NOT REFUND.
WHAT´S INCLUDED
Bib, Transfer to race start, Basic Insurance, Finish recovery meal, Food and drinks at refreshment stations (PAC), Finisher award, Podium trophy, T-shirt**
TRANSFER
Transfer Açor Arena Sport Center (VFC) / Água de Pau village - day 04th December 08:30 am
HARD GROUND
To be confirmed later due to the contingency plan
BABYSITTING
Day 04 December from 8:00 am to 2:00 pm (we offer lunch) - 3 € (06 to 12 years old)
VFC - Vila Franca do Campo
** We guarantee the correct size of the t-shirt to the athletes enrolled in the 1st phase. For the remaining phases subject to size availability.
N/A - Not applicable
TABELA DE PASSAGEM

Download regulations
Download .GPX File
Download .KML File